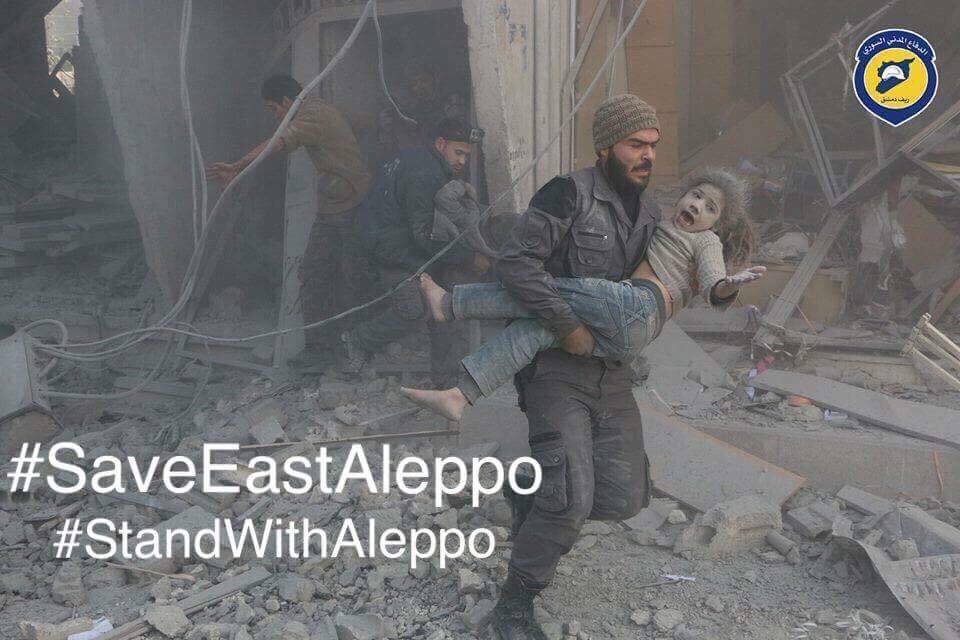 #Aleppo
Pictures on Twitter of children smeared with blood and dust,
being dragged from piles of rubble
are as familiar in 2016 as the television images
of Ethiopian children 30 years ago.
People said back then that sending food wouldn't solve
the problem but it kept those skinny kids with huge sad eyes
alive – and at least it was something we could do,
even if we couldn't change their world.
What of the children of Aleppo? Victims of grown up wars
the whole world struggles to understand?
Children whose only lifeline is the weary hand
of a White Helmets volunteer, or a doctor far from home.
Remember the children of Aleppo, smeared with blood, dust
bewilderment and fear as they sit among the piles
of orange body bags that continue to mount even when we're not
checking social media updates on our phones.
Tomorrow's Twitter trend might be a pop-star's baby news,
a dead celeb, an epic sporting fail.
In Syria the hashtags do not change. Tonight in Aleppo
they are Tweeting goodbye.